OMGoddess
...I got a Blog Inspiration Award!!! I am working on a post to announce it and to give it to five awesome
bloggers
...I'll post it tomorrow!!!!!!! Thanks beautiful
Kristen !
I know this picture won't coincide with the "challenge" but hey eating is great! And I love raw food so that is a part of my challenge too! "Rock out the Raw Recipes! "
I am having a personal fitness challenge ...I told you in my last post. Here is the preliminary outline. I am
soooooo
excited about it. It's Sunday and I still have
sundried
flax crackers so I didn't and won't make any bread/crackers...but will probably throw on corn chips later b/c I ate the last of em today!
I had the ultimate fast food today...I went to Costco and I got fresh cut cold pineapple..yum. Talk about fast! I ran a few errands that I have been putting off. Feeling bloated from too many onion bread sandwiches, but loved every bite of em.
I made a key-lime cheesecake today. I promise to take pictures and post them tomorrow. I am getting so bad at doing that :( vow to get better though!
Today I did dreaded
cardio
again....ARGGG..just trying to balance out the 1/2 of cheesecake I ate!!
hahahaha
. I'm kidding, I had things on my mind and I don't train arms until tomorrow, so I needed to blow off some steam. Did 20
mins
HIIT
on the elliptical
So welcome to my "Rock it Out" Challenge. You can follow the
recommended
schedule that I will post daily or just rock it out in your own way!! I am going to be drinking TONS of green smoothies and that means trying new ones too!!! Like this morning.. yummy... I took a recommendation from the beautiful
Raw Goddess

Heathy
.
I drank...
Swiss Chard (tons)
1/2c blueberries
1 orange
3 frozen bananas
1/2c almond mylk..... OMGoddess!! it was soooooooo good. I'll be having it again today!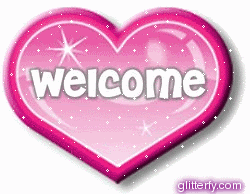 So welcome to my fitness challenge...welcome to my journey!
OH YEA....I am thinking of holding a Boot Camp Style Fitness thing this summer on the River where I live. What do you think? Think people will sign up?!?!?!