Today was an awesome day. I stayed up a bit too late last nite and bribed Kennedy to let me sleep in a bit! I love parenting ;-) I dropped her off at her dad's and headed to Philly with a dear friend. We were going to see an independent Black play, but were late :( Instead we journeyed over to
Soy Cafe'!!
I was starving too. I had a sesame tofu salad with apple ginger dressing
and a grilled portabella mushroom sandwich on black rye bread (gluten) with soy cheese and soy mayo and lettuce.
I finished it with a vegan homemade cranberry oatmeal cookie sweetened with maple syrup and some organic brown sugar.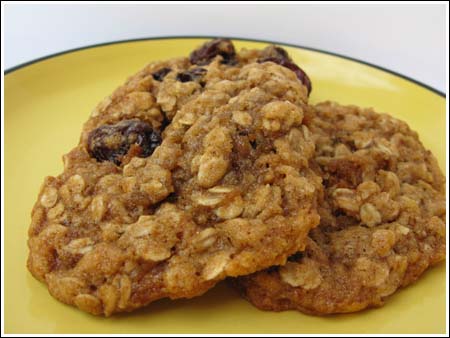 OH MY
GODDESS
....soooooooo good.
Everyone loves to be pampered. I do...but honestly I can't afford to go to a spa :( but don't frown for long! You can do your own at home spa nite. You should do one ever so often because YOU are worth it! Take time out for you...just you to pamper yourself and treat the outside of your body as well as you are
hopefully
treating your insides.
Here are some
Yoga Journal
tips by Niika Quistgard on "True Beauty" Ayuverdic self-care rituals. I have personally tried them all and I can tell you that I feel magically alive ultra-feminine and amazing when I am done. Trust me....build at least ONE DAY a month into your schedule for the following activities or at least do one per week. Tell me how it goes....
Feet
*to cool down- Fill a foot tub with cool water and mix in a tablespoon of honey and handful each of dried lavender and fresh rose petals. You can also use lavender or rose essential oil. this will soothe the mind.
*to warm up- Fill a foot tub with lukewarm water and add 1 teaspoon of ginger powder. This will invigorate the body and increase circulation- THIS IS MY FAV!
*to relax and rejuvenate- Fill a foot tub with very warm water and add 3 tablespoons per gallon of Epsom salt. This will reduce any swelling and alleviate fatigue.
*first soak- submerge your feet, relax for 10 minutes, then remove your feet and pat dry. Give yourself a foot massage, using sesame, olive, or coconut oil. Apply the oil generously.
*finally, rinse your feet with warm water, dry thoroughly, and slip them into clean cotton socks, which will allow your feet to feel protected, soft, comfortable, and responsive.
Eyes
*prepare the
triphala
infusion by boiling 1 teaspoon of triphala powder in 1 cup of water for abotu 10 minutes. Allow the mixture to cool completely; strain thoroughly.
*wash your face with cold water. Then, using a cupped palm, bathe each open eye with cool triphala water 3 times. Rinse the face with a bit of pure water, and pat dry.
*Layer organically grown rise petals, cucumber slices, or cilantro leaves over each closed eye. Place a cotton pad over each eye; then tie a band of muslin cotton on a bandanna around the eyes to create a loose blindfold.
*lie back in Savasana
, relax, picture something beautiful, and begin to do 5 cycles of each of these 5 eye exercises with your eyes closed: 1. rotate your eyes clockwise 2. rotate your eyes counterclockwise 3. move eyes eyes in a figure 8
*now relax and breathe for 20 minutes. Release the blindfold. Immediately direct your vision to a beautiful sight, object or photo that makes you feel calm and connected.
Hair
*brush your hair thru and wash out any hair-care products. warm 2-3 tablespoons of oil in a metal spoon over a flame or an aromatherapy diffuser. Your scalp is more sensitive to temperature than other areas of the body so test it on your inner arm.
*apply oil to the crown of your head. Massage your scalp using a pinching motion, bringing the fingertips and thumbs together, then releasing. Move hands forward and back, then side to side, covering the entire head. Make small circles on the scalp with your fingertips, maintaining an even, enjoyable pressure as you work from the hairline back to the base of the skull. To finish the massage, rub your open palm in wide circles all over your scalp.
*finger-comb the oil through your hair and leave on for 15 minutes as you relax. Gently shampoo with a mild cleanser, towel dry, then let your hair finish drying naturally. If you feel inspired, add ornaments or fresh flowers to it.
Face
*Prepare the nourishing mask by mixing 2 tablespoons plain coconut yogurt with 1/3 teaspoon honey and a pinch of tumeric powder and set aside.
*At the bathroom sink, splash water onto your face. Then mix a little warm water with 2 teaspoons ground flaxseed to form a light paste. Apply a thin layer to your skin and massage in circles all over your face, spending some extra time gently scrubbing any oily or rough areas. Rinse well with cool or warm water. Never hot. hot water stresses delicate facial skin and strips away oils...pat dry--I almost ALWAYS use hot water--an older Black lady who marched with MLK told me to use that!
*spread the yogurt-tumeric mixture evenly over your entire face. Lie down and relax for 10 minutes, taking deep breaths and making a conscious effort to release any tension you may be holding in your jaw or forehead.
*Rinse with cool water and pat dry. Follow with a rosewater spritz. Finish by patting your damp face with clean hands to "seal" the good effects of your facial into your skin. Natural glow is all the makeup you will need.
So, please take some time out for yourself. Try just
ONE
of the above remedies. Feel good about using most items right out of your kitchen!